It depends on the hotel and the amount of paperwork involved.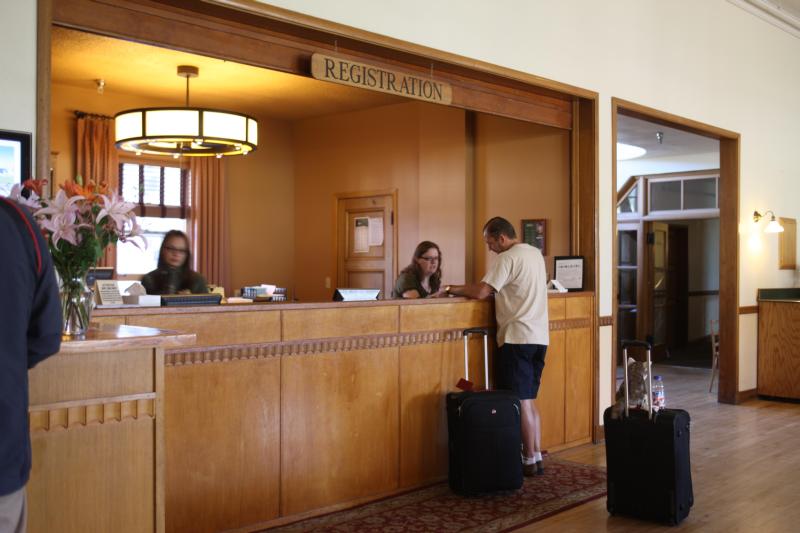 Assuming minimal interaction with the guest, no problems with room availability or the reservation at check-in, and no problems with a bill or guest complaint at check-out; I'd say that 2-3 minutes for a check-in, about half that much for a check-out, is doable.
This is what I could shoot for at a well-run Choice or Best Western property.
Originally appeared on Quora